New Ford SUVs for Sale in Lockport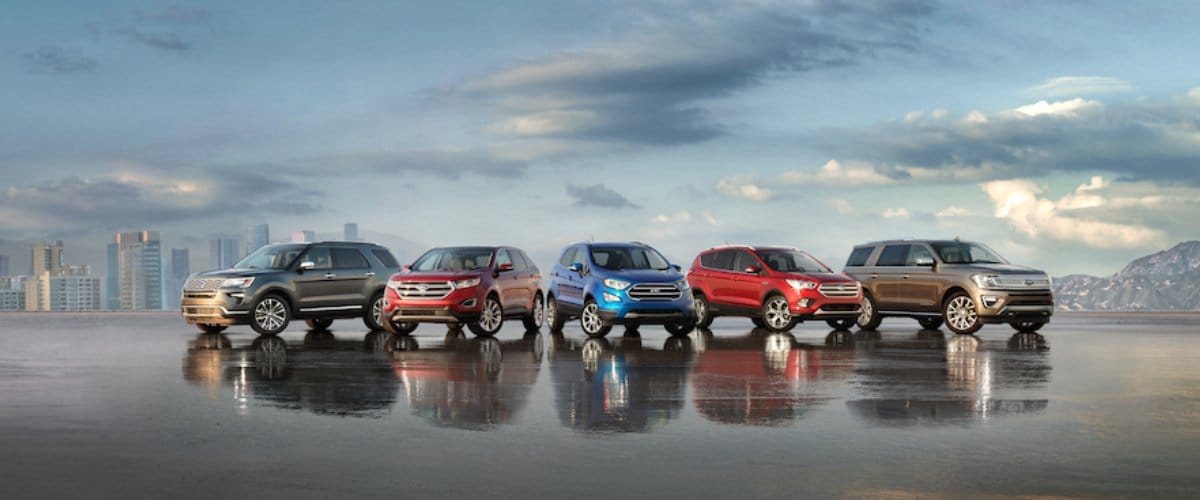 New

Ford SUVs

for Sale in Lockport NY
New Ford SUVs for Sale in Lockport, NY
Whether you want the economy of an EcoSport or the performance and brand reputation of the Mustang Mach-E, you'll find it and so much more at our dealership near Newfane, NY. Ford's all-new SUV lineup is now available, and it is ready to change drivers' opinions on the brand. Commuters, parents, weekend adventurers, and workers will all find just what they're looking for in our SUV lineup.
Our Selection of Ford SUVs
From economy models to high performers, Ford's SUV lineup has it all. Here's a rundown of our most popular models.
The Ford EcoSport combines efficiency and functionality, offering drivers in Lockport the best of both worlds. Its compact size and efficient engine help you save money with every fill-up without sacrificing the quality and comfort for which Ford's SUVs are known.
The Ford Escape brings local drivers a host of benefits. Lift the hood, and you will find a reliable yet dynamic engine that can make even the most mundane trips more fun. With its spacious interior and modern technology, as well as its head-turning exterior design, there's little wonder as to why the Escape is so popular among drivers around Newfane.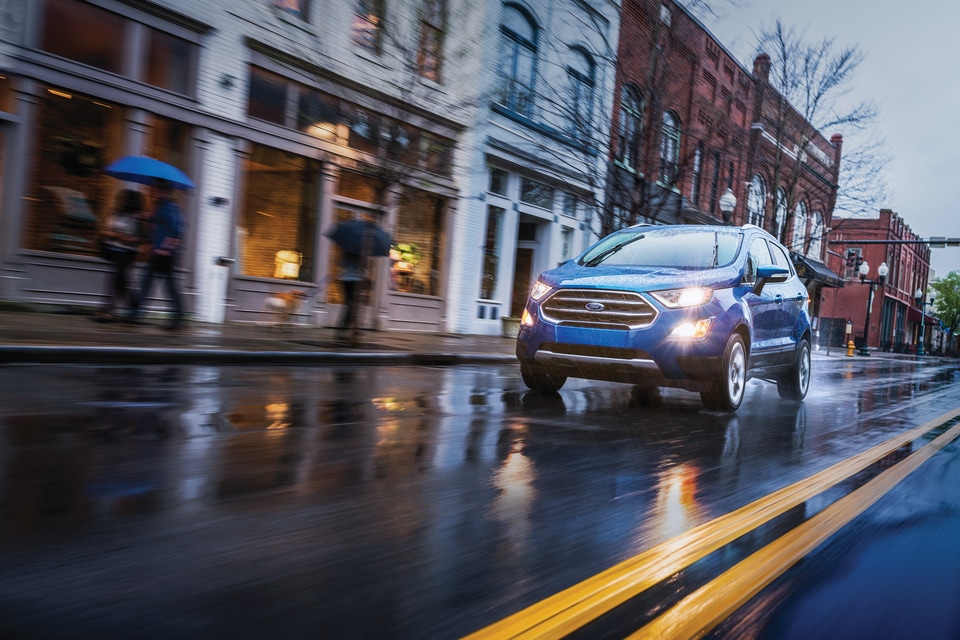 The Ford Bronco and Ford Bronco Sport bring back one of Ford's most beloved SUV names. These all-new Bronco options continue the automaker's long and proud tradition of quality and durability, and they are a sleek, agile choice for drivers in the area. If you want a capable yet roomy SUV, pick a Bronco or a Bronco Sport. Call, click, or e-mail to schedule a test drive.


The Ford Explorer makes it easy to pack up the family and all their gear for a fun road trip, but it's equally at home when hauling groceries or taking the children to soccer practice. With luxurious materials and modern features, every drive will be a pleasure. In the Explorer, you will also find enough storage capacity for everything you'll need while on the road.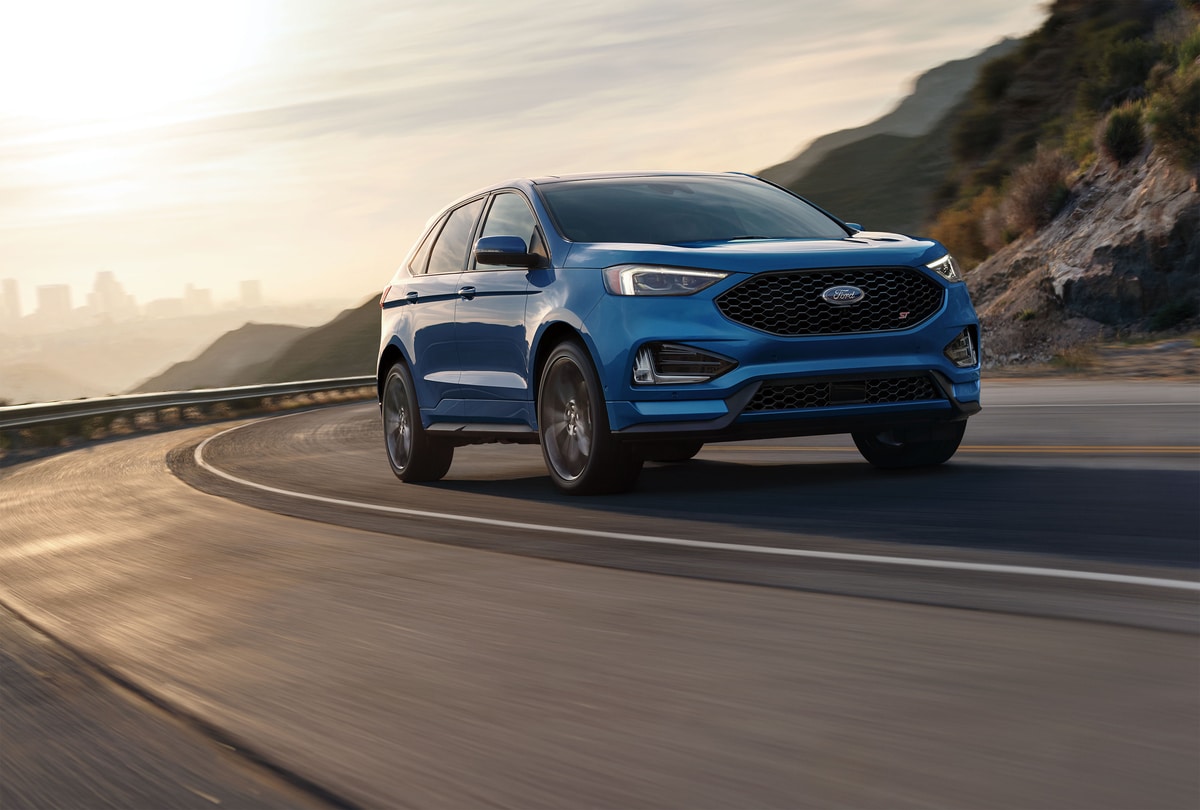 The Ford Edge gives people what they're looking for: more excitement! It brings several powerful engine options to drivers, each of which has enough torque and horsepower to get things done. The Edge's sporty design helps it feel just as fast and powerful as it looks!


The Ford Expedition combines power, capability, and confidence, making it one of the best SUV choices for hard workers and adventurers in the area. Its towing capacity and hauling capability are ready to impress, and there's plenty of room for everything you'll need on the road.


The Mustang Mach-E gives drivers an innovative way to get through the day. This electric SUV brings power and technology to your drive in an unbeatable way, and its powerful motors and battery work in tandem to create a zero-emissions driving experience. Not only will the daily commute be more enjoyable for you, but it will also be better for the environment.
No matter which SUV you choose, you'll be getting an incredible value. Please visit our showroom or e-mail us for more information or to schedule a tour.
Test Drive One of Our New Ford SUVs Today
Whether you want performance, economy, family-friendliness, or reliability, you will find those qualities and many more in Ford's new SUV lineup. You'll find a wide selection of Ford SUVs at our local dealership, and no matter which model you choose, you will absolutely love each mile you drive. If you aren't sure which new Ford SUV is right for you, we are here to help. Browse our inventory online, see us in person, or call today to schedule a test drive.
How can we help?
* Indicates a required field